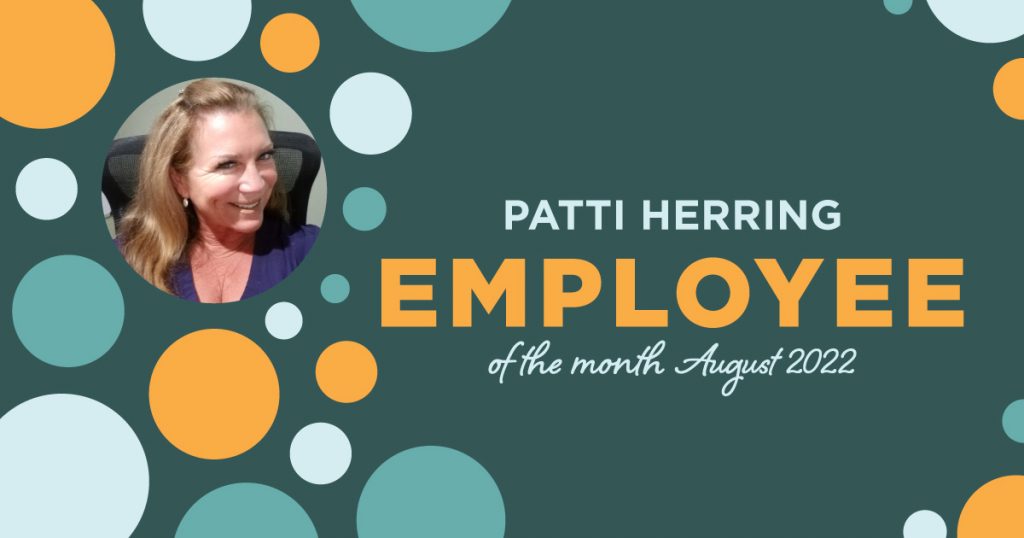 Patti was born and raised in Huntington Beach California. She is married to her husband Harry Herring and has three children, two boys and one girl. Patti also has three grandchildren, two boys and one girl as well. 
She has been a nurse for over twenty years, and in healthcare for thirty-nine years. Patti has been a nurse with Regency for two years now! Along with working at Regency, she helps her husband run his machine shop business as his Office Manager. 
They have three fur babies, Layla a six-year-old Yorkie, and two kittens, Mia and Pia. Patti and her husband love to take their travel trailer and go to the beach or around to new places. They also love to go out on their boat fishing as well as spend time at a cabin on the river. 
Her favorite foods are Mexican and seafood, especially lobster! Patti shared that her favorite part of her job here is talking with residents and hearing all about their past. She would like to thank each person that nominated her for employee of the month!