Our Memory Care

in Tuscaloosa Services
Living with memory disorders or caring for a loved one with dementia can be a very difficult thing, but you don't have to go it alone. Our Memory Care team at Regency Tuscaloosa offers residents the most specialty care for individuals with all types of dementia, including Alzheimer's. We also maintain the most stringent Assisted Living licenses available in Alabama.
At Regency Tuscaloosa, our compassionate staff helps provide memory care residents with the tools they need to manage the symptoms of memory loss. They also help provide everyday structure to reduce stress, while also assisting with personal care tasks, meals, and meds. Our team is specially trained to deal with the unique symptoms that accompany dementia and Alzheimer's disease, drawing from special techniques and the latest technologies to help preserve memory skills through intentional activities.
Ready to learn more about our memory care in Tuscaloosa?
Fill out the contact form below or call our facility at Regency Tuscaloosa to schedule a visit!
Why Memory Care in Tuscaloosa

With Regency Retirement Village?

PATHWAYS INTENTIONAL
MEMORY CARE
Pathways Intentional Memory Care is our program at Regency, and its primary goal is to create a positive environment and community for memory care residents. Drawing on non-drug therapies such as pet and music therapy, as well as iN2L– an engagement technology that incorporates user-friendly software and interactive games, we work to help preserve memory skills through activities with intention. Though there is no known cure for dementia or Alzheimer's, we can effectively manage the symptoms through these techniques, creating a happy, comfortable, and safe environment for our Memory Care residents in the process.

Living active lifestyles brings joy and excitement to our residents at Regency. Designing programs for our residents to achieve a stimulating lifestyle is important to us. Memory Care programs are intentionally crafted to encourage new, happy memories, and movement. Our residents are full of life, and we seek to celebrate this beautiful life with them every single day.

IN2L PERSON-CENTERED
ENGAGEMENT TECHNOLOGY
An integral part of our Memory Care program, iN2L Person-Centered Engagement Technology applies user-friendly, stimulating software for recreation, social connection, and memory engagement for our residents. Interactive games and Google Earth-guided tours of their childhood homes help to create an expanded world from the comfort of their own homes. iN2L also seeks to bolster more interactive communication with family, friends, and caregivers. Together we can develop a personalized account for your loved one, filled with their favorite activities to aid in their memory care success.

Pet Therapy is another component of our memory care program, and shows great promise as a beneficial therapy for residents battling the effects of memory loss. While interacting with trained companion animals, an opportunity is created for memory care patients to develop meaningful connections. The act of caring for and nurturing a pet can evoke rich memories, but it can also help to reduce anxiety and depression. This simple exchange of love and affection often works to calm our residents by creating enjoyable distractions teeming with cuddles and smiles.

Regency takes pride in our Music Therapy programs, yet another integral facet of our memory care efforts. Music therapy can stimulate memories using of songs residents recognize and enjoy. The results are truly inspiring! Like flipping a switch, the use of music has an immediate impact on activating the cognitive process. We find that music therapy often results in dancing, smiles, happiness, and the kind of life enrichment our loved ones deserve and greatly benefit from.

Quality Memory Care results in fewer hospital visits,
improved appetite, and an overall better quality of life.
What Makes

Memory Care

in Tuscaloosa with Regency So Special?
CUSTOMIZED CARE
We always want our residents to feel encouraged and supported. That's why we work diligently to provide continuous, individualized care as they navigate their days here within our community. We specialize in Memory Care with the most Specialty Care Assisted Living licenses in Alabama for individuals with all types of dementia, including Alzheimer's, and we create a tailored approach with which to address the unique needs of each individual in our care. Every person is unique, and we believe that should drive our efforts to serve them best.
FAMILY ATMOSPHERE
At Regency, our neighborhoods evoke a feeling of home, safety, cleanliness, and comfort, and we understand how that positively impacts our residents, particularly those in the memory care program. Consistency, kindness, and reassurance are vital to the success of memory care treatments, and that is what you and your loved one can expect here with us. We believe that the little things can sometimes make the biggest difference.
SAFETY AND CARE
The safety of our residents is critically important to our team at Regency. As such, medication reminders administered by nurses and trained caregivers keep your loved ones healthy and reduce the risk of negative drug interactions. Also, chronic conditions such as diabetes or Parkinson's are monitored and factored into personalized programs for optimized nutrition and exercise. Our safety-optimized environment provides an ideal solution for those with mobility issues, as well. We work to ensure that each resident's needs are fully met, and that Regency feels like home for everyone here.
CHRISTIAN ENVIRONMENT
Our Christian values touch everything we do here at Regency. Love, service, patience, and respect for others are core components of our mission as caregivers and as human beings. Our facility aims to provide compassionate care for mind, body, and soul, because we know this to be our greatest purpose in Christ. In short, our faith has helped us create an atmosphere of love at Regency, and we seek to share that with you your loved ones.
SMALLER PROVIDER
As a small provider of senior care, we are able to offer what so many others cannot– personalized care. We're proud to be fully-engrained in the community, offering our residents authentic experiences and always remaining true to our word.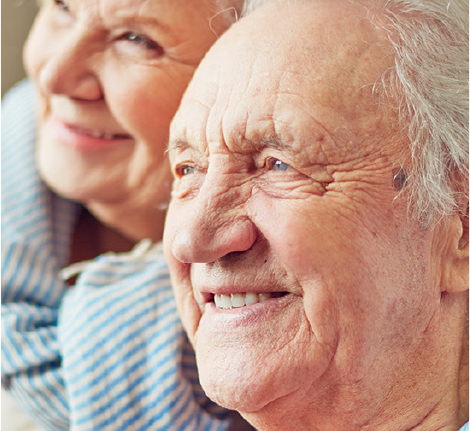 Our People,

Our Heartbeat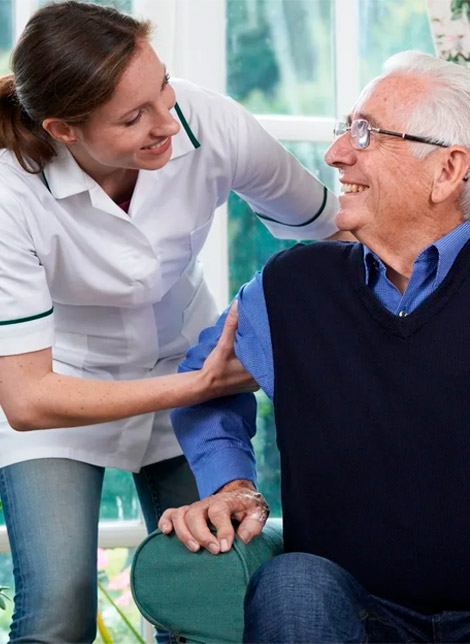 Memory Care in

 Tuscaloosa Amenities
Dining matters! At Regency, we understand that great meals are important for many reasons, nutritional and otherwise. That's why we ensure that our residents can enjoy three delicious and well-balanced meals daily in our dining room. Each meal is made with fresh ingredients from scratch daily by our culinary team, and residents are able to select from a variety of dining options at each meal.
Good food gives our bodies energy and also can help control weight, but eating well may also help to prevent some diseases such as osteoporosis, heart disease, type 2 diabetes, high blood pressure, and even some cancers. We also know that mealtime is meant to be enjoyable, and we always make that a priority here.
We intentionally seek out opportunities to get to know our residents on a personal level, making meaningful connections. This is an important step in providing the best care possible. We put in the time to find out all about their favorite things, their families, and unique lives. We also use personal items and mementos of the past to decorate their entryways and living spaces to help stimulate meaningful memories.
» 24/7 licensed nursing staff
» Secure entry
» 24-hour emergency response system
» Daily events & activities
» Medication assistance
» Assistance with daily living tasks & activities
» Full continuum of care
» Transportation to events & appointments
» Secure courtyard
» Chef-prepared meals
FAMILY EVENTS
Welcoming our residents' family members into our Regency Tuscasloosa community as much as possible is an important aspect of our monthly event calendar, dietary program, and all major holidays.
VISITATION
Visiting hours are traditionally unlimited, and the front lobby is open from 6 a.m. to 8 p.m. Guests visiting after hours can ring the front doorbell to obtain entrance into the community.
Communication is everything! Sharing what we've been up to and our upcoming events and activities is a high priority, and instrumental in ensuring our residents and families have every opportunity to participate! For this reason, we put together a newsletter each month with a print edition featuring some classic word games and community news for our residents, as well as a digital newsletter which is sent to family via email.
A Message from Our COO,
Jeff Clay
Start a New Chapter With Us
When your memory loss (or the memory issues of a loved one) begins to adversely affect your daily life, it may be time to consider life at a memory care community. Our community offers intensive, specialized care for seniors dealing with memory loss, and we pride ourselves on offering the highest quality services in this area.
Start your next chapter at Regency Tuscaloosa. We'd love to show you the profound impact intentional memory care can have, while supporting your family however we can.