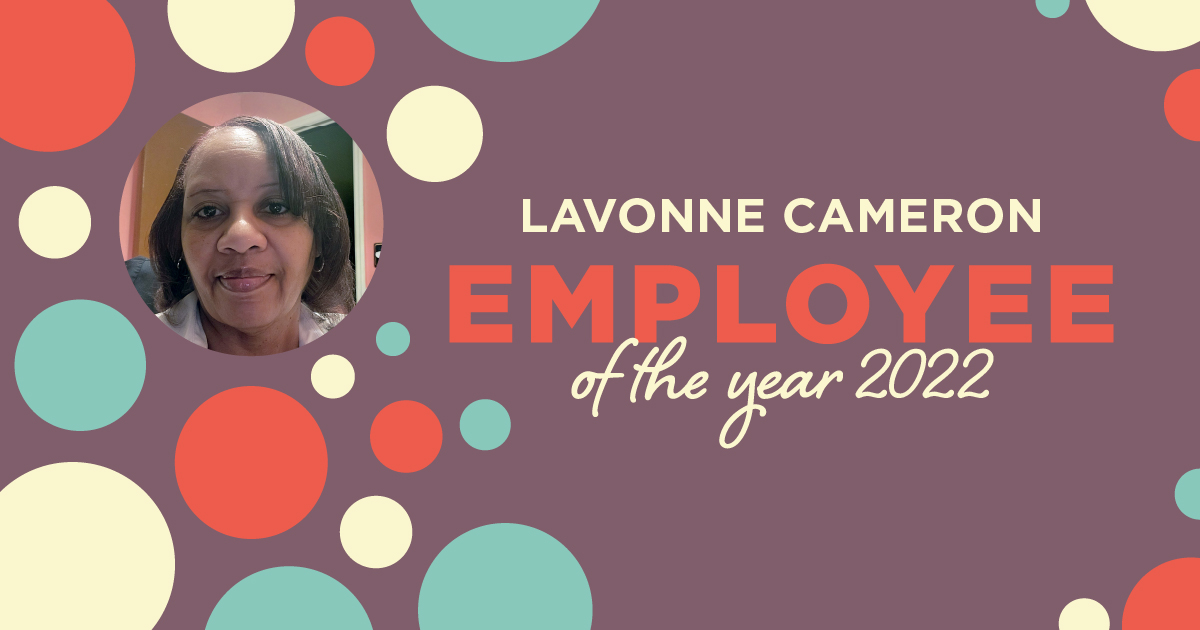 Lavonne is our Activity Assistant in Memory Care. She is always providing love and comfort to Regency residents. She has worked in the building for 26 years.
Some of our residents affectionately call her their "leader" as she directs their activities in Memory Care. Lavonne has been married to her wonderful husband Carlos Cameron for 36 years and is also a mother and stepmother.
Our Regency family is so honored to have her as one of our own, and we are truly grateful for her passion and service to our residents. Lavonne would like to thank everyone for choosing her for as the Employee of the Year!