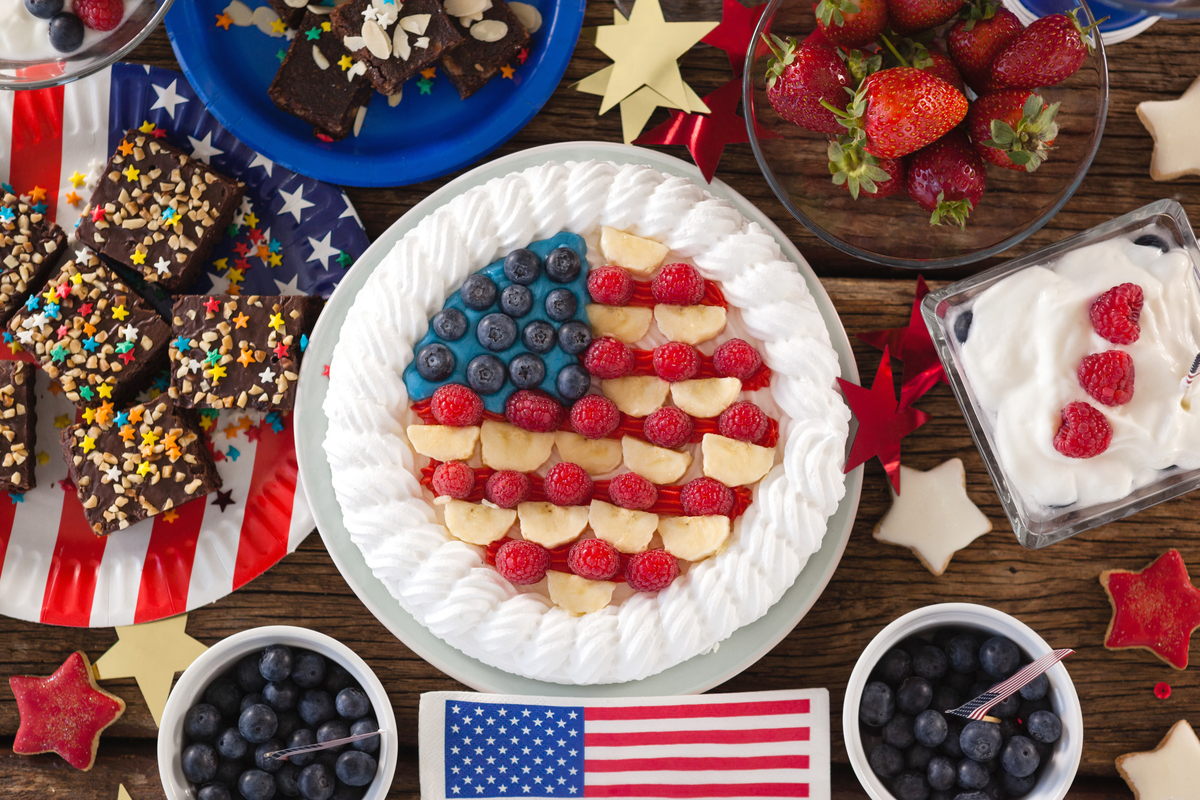 BINGO with S.A.L.T Ministry
July 1st at 10:00 am
The S.A.L.T. Ministry (Senior Adult Living Triumphantly) of Cornerstone Full Gospel Baptist Church encourages those in our church family to fellowship and participate in activities that promote spiritual and personal growth, healthy living, and evangelistic outreach. Please join the S.A.L.T Ministry in the activity room on the first floor!
What's Cooking Independence Day Luncheon
July 3rd at 11:00 am
Join us July 3rd from 11:00 pm–1:00 pm for some good ol' barbecue and live music with James and James, a father and son duo! Let's have a great time!
The Declaration of Independence and the American Revolution
July 4th at 2:00 pm
This talk explores the heroic acts of American patriots during the American Revolution and the writing of our Declaration of Independence. All stories are true, and many of them are hard to believe. Please join us in the first-floor activity room to hear some great stories with Mr. Jim Phillips.
Nutrition Classes with Cassandra Payne
July 6th at 10:00 am
This program is to improve the health of senior adults and residents of public housing. By making wise food choices and lifestyle changes, we can improve the overall health and well-being of individuals and their families. Please join us twice a week for some fun games, presentations, and nutrition classes.
Peach Park Outing
July 10th at 9:30 am
We are going back to Clanton, Alabama! Join us as we travel to the farmers market to get some juicy peaches as well as other fruits and vegetables. Peach Park also has a BBQ pit where we will be eating lunch. Join us on this outing to the farmers market and enjoy its beautiful park and home-cooked food!
Veterans Luncheon
July 20th at 11:30 am
Regency of Tuscaloosa will be honoring our amazing veterans with an appreciation luncheon once a month. For our first luncheon, Mr. William Glen will be our guest speaker. This luncheon will give the veterans time to share their stories, sacrifices, and courage. We salute you for your service.
Sister Act
July 22nd at 2:00 pm
This play will be at The Bama Theatre, and tickets for a group are $16 with ten individuals or more. Deloris Van Cartier is an aspiring singer in Philadelphia who, after witnessing a murder by her gangster boyfriend, is placed in a witness protection program. The program lands Deloris in a nunnery where she has to hide her boisterous personality among self-contained nuns.