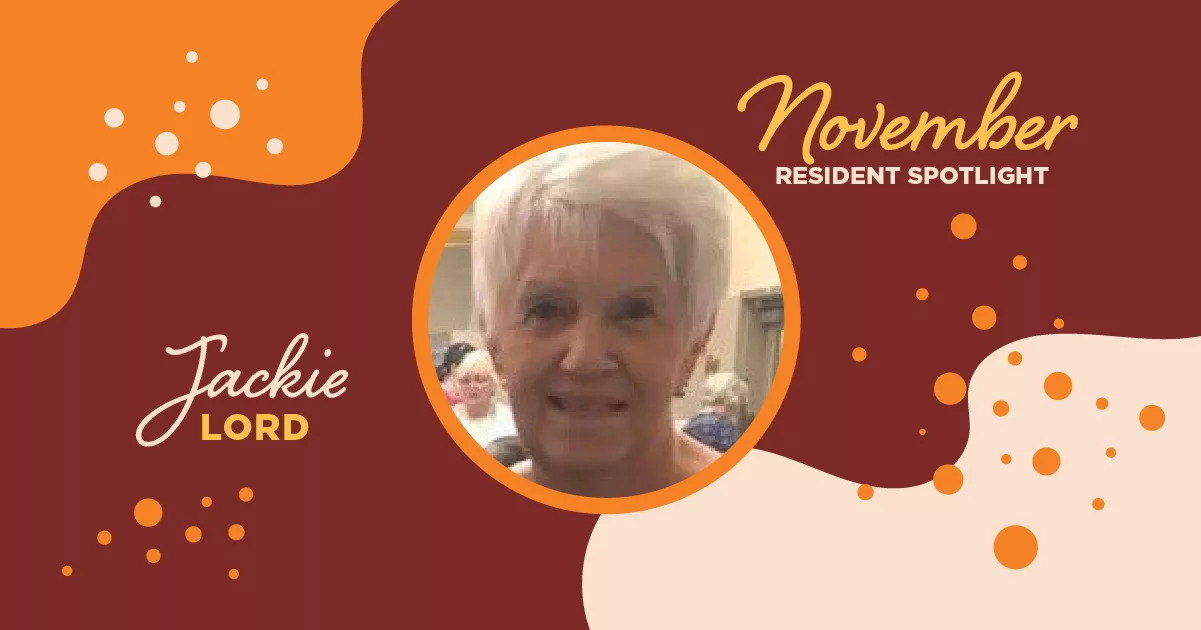 Jackie is originally from Hodge, LA. She spent her childhood in both Jonesboro, LA, and Natchitoches, LA, where she has cherished memories of waterskiing on the Cane River during her teenage years. She worked as a bookkeeper and legal secretary for many years, including for Hohenberg Cotton Company in Selma, AL and Doug Hollyhand Realty and Construction Company in Tuscaloosa.
She is a proud parent of two children, Todd and Angie. She is a doting grandmother to three granddaughters, Anna Grace, Maggie, and Emilee from her daughter Angie, and two grandsons, Steven and Austin, from her son Todd.
While living in Selma, AL in the '70s, she discovered her passion for art and became a devoted member of the Selma Art Guild. Jackie's greatest joy is spending time with her family, and she has been relishing the opportunity to get acquainted with her new neighbors here at Regency.