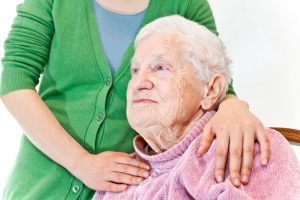 Families worry when their elders show signs of forgetfulness. If these "senior moments" become frequent and severe enough, it can be terrifying to ponder whether they are symptoms of oncoming dementia – whether the months and years ahead will mean watching a loved one disappear before our eyes. But there is hope even in the face of fear.
No one should jump to conclusions, however, or assume that losing valuables or forgetting someone's name are necessarily clues about Alzheimer's Disease. It's not like nature is going to send us a postcard to notify us that we have dementia – it's a matter of being aware of something feeling "off" and getting a diagnosis. The next step should be setting up a doctor's appointment to get checked out.
Although they are no substitute for a full medical evaluation by a doctor, there are online tests to screen for Alzheimer's and other dementias. These include the Mini-Mental State Examination (MMSE), Mini-Cog, Montreal Cognitive Assessment (MoCA), the St Louis University Mental Status Exam (SLUMS), AD8 Informant Interview, the Clock-Drawing Test, the Brief Alzheimer's Screening Test, the 7 Minute Screen, and the SAGE At-Home Test. New research suggests someone can have Alzheimer's for as many as 20 years before symptoms become apparent.
The medical exam is so important because some symptoms of Alzheimer's could actually be caused by treatable conditions, for example, depression or substance abuse.
Symptoms include withdrawal from social interactions, forgetting which day of the week it is, forgetting to pay bills, misplacing valuables and being unable to retrace our steps.
Some people will be in denial because of the stigma that still appears to be attached to dementia, plus the symptoms may initially be very mild. Because the disease is progressive, however, eventually the senior and caregivers must confront the reality and make the best of the situation.
Stress and worry only diminish the quality of a senior's life. Even a diagnosis of Alzheimer's brings some comfort in the fact that the symptoms can be prepared for and the senior's affairs put in order. At some point, this may mean moving to a senior living space where the senior can not only make new friends but also receive personalized care.
At Regency Retirement Village of Tuscaloosa, we operate Pathways Memory Care, a secure Memory Care area where simplicity and structure are created by specially trained caregivers who not only provide three delicious meals and snacks each day, but also provide personal assistance with dressing, bathing, grooming, reminding when to take medications, housekeeping and laundry services, and more. These services represent peace-of-mind for the senior and his or her family and caregivers.
To learn more about Regency, call us at (205) 752-5500.
The Alzheimer's Association has a lot of helpful information on its website that can help families recognize the warning signs and symptoms, as well as researching possible treatments and finding support. Visit http://www.alz.org/ for more.